Ultrapure Polymer 2041-NP
INCI: Water (and) Polyvinyl Acetate
Features and Benefits
Fast drying after application.
Initial tack feel on the skin quickly disappears when dry.
Water resistant but comes off easily when needed.
Transparent and does not impact color dispersions.
Lashes can be touched or rubbed without shattering into tiny flakes.
Beautifully defined lashes with no clumping.
Lengthen the appearance of lashes from root to tip.
Provides thick, luscious lashes.
Tightening and lifting upon application.
Great for extending fragrance on the skin.
Transfer resistant and long wear.
Cost effective compared to similar polymers.
Formulating Information
Use Level: 3% – 6%
pH (in formulations): 4.0 – 9.0
Ultrapure Polymer 2041-NP should be used in the water phase
Add as the last ingredient at room temperature
Soluble in methanol up to 20%
Typically used with other polymers

Acrylates/Ethyhexyl Acrylates Copolymer
Acrylates/Hydroxyesters Acrylates Copolymer
Acrylates Copolymer
Polyvinyl Alcohol
PVP
VP Eicosene Copolymer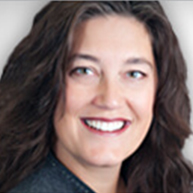 For more information contact: