Corporate Headquarters
505 South Melrose Street
Placentia, CA, 92870-6337 USA
Phone: 714-524-2777
Fax: 714-524-8363
Email: info@coastsouthwest.com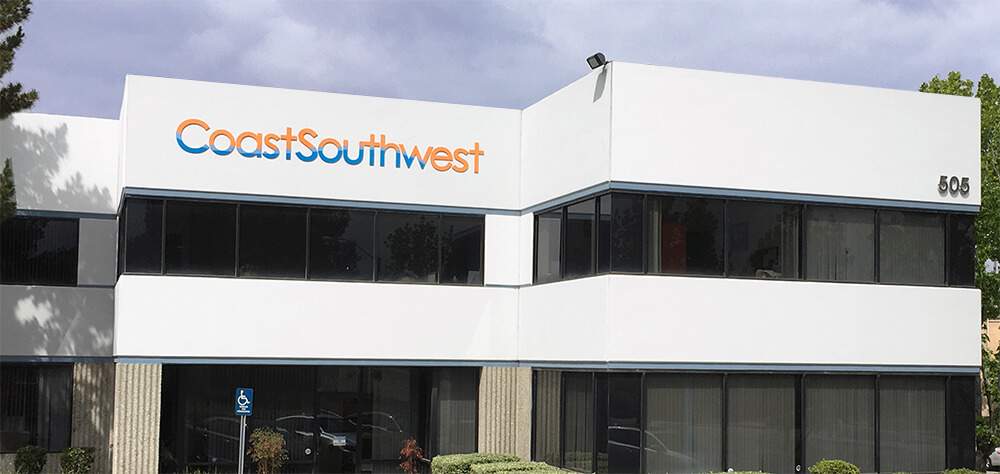 Six convenient locations to better serve you
Coast Southwest distributes high-quality, functional chemicals to the West Coast, Southwest, Midwest, Mountain, and Eastern regions of the United States. Our on-time deliveries, inventory, and knowledgeable sales staff all produce a proven record of excellent service.
Placentia, CA
Headquarters and distribution center.
Arlington, TX
Regional office, laboratory, and distribution center.
Union City, CA
Regional office serving Northern CA and Pacific Northwest.
Salt Lake City, UT
Regional office and distribution center serving UT, CO, WY, and ID.
Phoenix, AZ
Regional office serving AZ and NM.
New Jersey
Regional office serving the East Coast.