Kevin Kirk Moves to our Arizona Office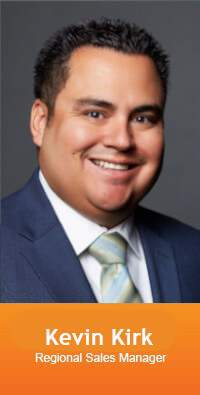 We are pleased to announce that Kevin Kirk has just transferred from Placentia, CA to our Phoenix, AZ office, in order to apply his deep experience and proven commitment to the job of serving Coast Southwest's customers in that market.
As Regional Sales Manager, Kevin is uniquely equipped to provide that level of engagement and support. Since joining the Coast Southwest team in September, 2008, he has been recognized as our Salesman of the Year no less than three times, thanks to his expertise in helping our customers make use of our full range of capabilities.
As a leader in our Phoenix territory, he'll be leveraging his talents in order to continue our ongoing mission of serving that market and our customers in the best ways possible.
Phoenix is poised for growth, with a diversity of customer needs in various segments, and Coast Southwest has the slate of services and products to meet them thanks to our full-service presence there.  With his proven formal and informal leadership skills and an unerring focus on customer needs, Kevin is exactly the right person in the right place at the right time to help our customers in that region grow their business, now and into the future.