Coast Southwest Names Lisa Jones Regional Vice President, General Manager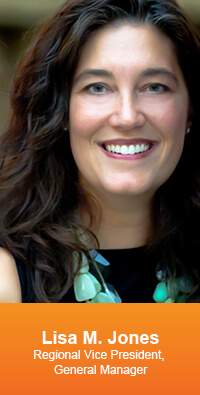 Lisa M. Jones has been appointed to the position of regional vice president, general manager at Coast Southwest effective immediately. This promotion is in recognition of Ms. Jones' leadership and the Arlington location's expanded role in Coast Southwest's national enterprise.
Ms. Jones joined Coast Southwest as general manager in 2011. Under her leadership, Coast Southwest developed and relocated to a 30,000 square foot facility in Arlington, greatly enhancing Coast's capabilities in ingredient technology and chemical distribution.
The Arlington location, which serves Texas and the greater Southwest, now includes the Southwest regional sales office and a full-service distribution and warehouse center which was needed to accommodate the increased demand for Coast's products and services. Additionally, Ms. Jones has built a stellar team of experts in cosmetic science. These chemists and analysts conduct research and development of unique personal care ingredient concepts and applications at the company's state-of-the-art innovation center also located in Arlington.
"Lisa Jones is a key contributor with our customers, and across the personal care industry," said Joseph C. Cimo, President of Coast Southwest. "Her commitment to excellence and to our customers exemplifies the culture that my father, Tony Cimo, put in place when he founded this company 31 years ago. Lisa's technical acumen leads the way for Coast Southwest to collaborate with our customers in creating new formulations with the bio-based or anti-aging properties that the personal care consumer wants."
She has been a member of the Society of Cosmetic Chemists, Southwest Chapter since 1995 and has served as a past chair-elect and chair.