Supporting Understanding: The Congressional Chemistry Caucus
The Congressional Chemistry Caucus serves as an informal group of Members of Congress dedicated to issues related to the transformative science of chemistry and STEM education.
The mission of the bipartisan caucus is to educate Members of Congress, staff, and the public on the benefits of chemistry in today's society and its economic impact on our country.
NACD, as you might expect, has been involved with the Congressional Chemistry Caucus since its inception.
The Chemistry Caucus was initially launched in the U.S. House of Representatives by Representatives John Moolenaar (R-MI) and Daniel Lipinski (D-IL) in 2016. In 2017, the formation of its counterpart in the U.S. Senate was instituted by Senators Chris Coons (D-DE), Shelley Moore Capito (R-WV), Gary Peters (D-MI), and Steve Daines (R-MT).
The chemical distribution industry depends on an informed public that understands the value of chemistry and its impact on the U.S. economy. Email your Members of Congress today, encouraging them to join the Congressional Chemistry Caucus.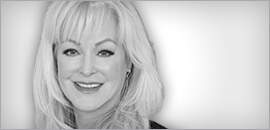 Jillian W. Cimo
Vice President
Coast Southwest, Inc.