Soothing Dry Skin with Naturally Nourishing Butters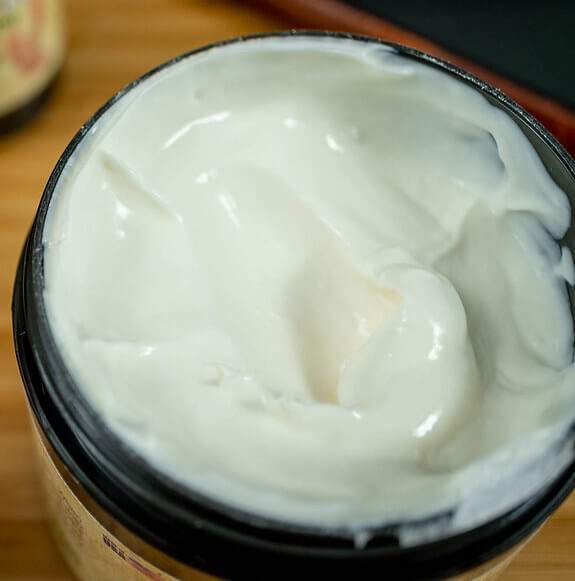 T
he consumer desire for all things natural continues to reign supreme in the skincare and personal care worlds, with
a projected 48% market growth this year alone
. And one of the
buzziest naturally formulated skincare products
of late?
Skincare butters.
These creamy, thick blends of natural oils and waxes are all the rage right now, due to butters' superior ability to deliver peak hydration, moisture, and nourishment to the skin – naturally.
Solving a top consumer claim
One of the most common consumer complaints is undoubtedly dry skin, or xerosis.  While dry skin can be a result of medical problems or genetics, dry skin is more often a result of lifestyle factors like frequent bathing in hot water, a negative reaction to common household items like laundry detergent or dish soap, irritation from excessively hot or cold temperatures, or a lack of humidity in the air.
When skin fails to retain moisture, the skin can become flaky, rough, and peel off. Dry skin may also feel tight after bathing, and be itchy and uncomfortable. Then, there's the unpleasant physicality of dry skin. Dry skin is often red, grey, or "ashy" and can lead to a dull, rough-looking complexion. Even worse? Dry skin emphasizes the appearance of fine lines and wrinkles. And, in the most extreme cases, dry skin can lead to painful cracks and bleeding in the epidermis.
While dry skin is a very common issue, natural butters can offer long-suffering consumers an extremely effective, fast-acting solution for the myriad of issues associated with dry skin.
Butter me up!
Dubbed "one of the hottest products in skin and body care today" skincare butters like this are beloved for their pleasing texture and tactile sensations, ability to deeply moisturize, and the unique ability of butters improve the texture and appearance of skin, from the delicate under eye skin to soothing rough patches on elbows and knees.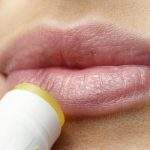 Created through emulsification of soothing, nourishing oils and natural waxes, skincare butters have a thick, creamy texture similar to…yep, butter!
Perfect for products designed to improve the hydration, appearance, and texture of dry skin, butters have been deemed the ultimate "win/win situation," for dry skin sufferers. Amongst their multipurpose, hyper-effective uses, natural skincare butters can help heal dry skin, moisturize facial skin, soften calluses and the skin on the hands and feet, restore suppleness and hydration to chapped lips, improve cuticle and nail health, and even serve as a luxurious option for removing makeup.
Major results with jojoba oil
For consumers struggling with dry skin, jojoba oil-based butters can offer significant – and fast – relief.
Jojoba oil is the liquid plant wax from the seed of the simmondsia chinensis (jojoba) plant, and has a very similar structure and texture to human sebum, the oils the skin's sebaceous glands naturally produce.
This sebum-like quality of jojoba oil makes it an extra-effective hydrator for skin, as jojoba oil can be quickly absorbed into the skin. Additionally, jojoba oil is great for soothing and softening dry skin, psoriasis outbreaks, and even peeling, flaking sunburned skin, because it's a natural emollient.
Jojoba oil-based butters can offer significant - and fast - relief
For acne sufferers, jojoba oil is also an excellent choice for moisturizing, since it's non-comedogenic and will not clog the pores. Plus, jojoba oil is also rich in iodine, which can help to fight against the bacteria that lead to breakouts.
Delivering innovation
As natural skincare butters continue to rise in popularity, innovative new products like Jojoba Desert's new JD Jojoba Butters add extra innovation to the burgeoning butters landscape.
JD Jojoba Butter is a natural base containing up to 80% Jojoba Oil, blended together with other natural waxes. JD Jojoba Butter absorbs quickly and effortlessly into the skin, resulting in a soft, silky feeling, deep moisturizing, restoration and regeneration of the skin, and a radiant glow.
JD Jojoba Butter Vegan features all the nourishing properties and benefits of JD Jojoba Oil, thanks to its more than 70% Jojoba Oil content—and it's completely natural, oil miscible, free of preservatives and coloring agents, and vegan.
Formulating for a butter-rich future
Dry skin is itchy, uncomfortable, and aesthetically unpleasant for consumers. But, with the help of naturally nourishing jojoba oil and extra-hydrating skincare butters, dry skin can be soothed, softened, and moisturized for the long haul with naturally nourishing butters. 
It's yet another personal care category where smart product managers and formulators can leverage growing consumer desires and demand to drive growth.