Sizzling Innovation in Sunscreen Formulations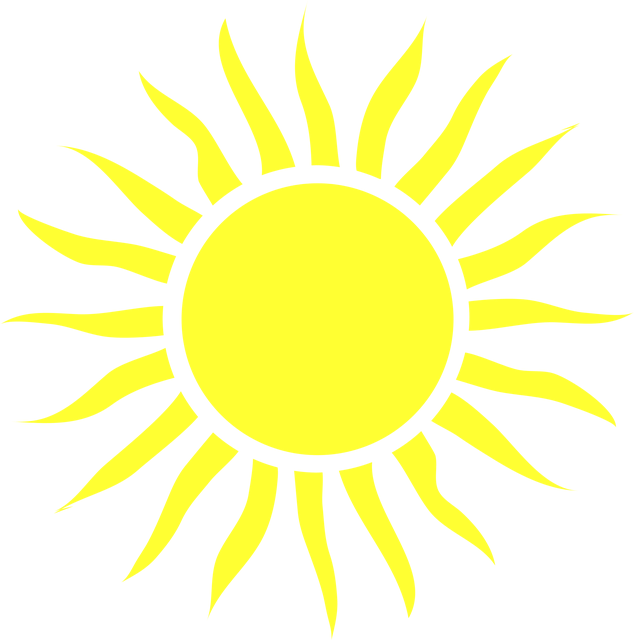 T
he global sunscreen market is not only seeing
explosive growth in sales
, but also in innovative formulations! As more and more consumers demand effective, easy-to-apply SPF products to protect their faces and bodies from the scorching rays of the sun, the unique takes on  sunscreen formulations are so inventive, they practically sizzle.
From pearls to mousses to toilettes, check out these seven incredibly innovative sunscreen products that have consumers showering, rolling, and dusting on the SPF – and heading straight for the great outdoors!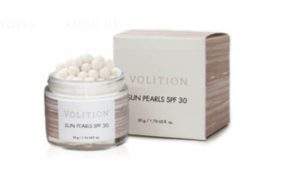 Volition SUN PEARLS SPF 30 – This jar of tiny sunscreen pearls is designed to help consumers apply "the perfect" amount of sunscreen to the entirety of their face every day. The pre-portioned out SPF pearls are an ingenious way to ensure less product waste, and melt easily into the skin. Plus, with the double-duty moisturizer also encapsulated in each pearl, Sun Pearls deliver both sunscreen and skin hydration, for a real two-in-one score!
TARTE Tarteguard Mineral Powder Sunscreen Broad Spectrum SPF 30 – Beloved natural brand Tarte offers their translucent, mineral powder sunscreen up in a unique, twistable wand brush. Designed for green and clean claims loving shoppers, this powder sunscreen is vegan, oil-free, and can be swept on top of makeup, for continual protection during the day. Plus, the super fun bright pink wand makes this powder sunscreen easy to find in purses and bags!
SunX Sunscreen Wipes – Combining the handy-dandyness of a wet towelette with the superpowers of SPF, these SunX sunscreen wipes are water and sweat resistant and decidedly non greasy. Perfect for swiping across kids or adult faces during outdoor activities, these wipes are an easy, travel friendly way to quickly apply or reapply sunscreen while on the go. Another bonus? The wipes are inexpensive and leave hands blissfully lotion-free.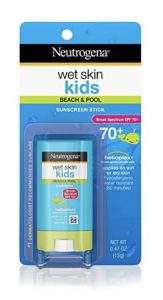 Neutrogena Wet Skin Kids Stick Sunscreen Broad Spectrum Spf 70 – This super fun, super compact sunscreen stick isn't just for kids. With an intense SPF 70, this stick sunscreen was designed to specifically work on wet skin, making it also perfect for active, sweaty adults or anyone at the beach, pool, or lake for the day. Thanks to the unique formulation of the stick, this SPF product is truly hands free and sinks into skin instantly.  Less mess and no goopy hands for the win!
Olay Total Effects Face Moisturizer Plus Serum Duo with SPF 15 – Sunscreen serums are  lightweight, fast-absorbing formulas that combine skincare benefits (like anti-aging) along with sun protection. This Olay serum combines their fan-favorite Total Effects 7-in-1 face moisturizer, with SPF and an intense serum that combats the 7 signs of aging: lines and wrinkles, loss of firmness, visible pores, uneven tone, uneven skin texture, dryness and dullness. A true multi-tasker, this serum is perfect for those extra-concerned about protecting the delicate skin on their faces.
Klenskin Shower On Sunscreen – Yes, this is a "shower on" sunscreen! This milky, gentle shower gel and shampoo not only cleanses the skin, scalp, and hair, but also protects the skin with SPF. Here's how the ingenius gel-sunscreen hybrid works: a unique technology of specially engineered capsules entrap active ingredients. After showering with the gel, the ingredients remain topically on the skin, creating a protective SPF layer. Time to lather up!
Supergoop Super Power Sunscreen Mousse SPF 50 – Frothy, foamy sunscreen that comes out of a can, just like whipped cream? Of course everyone would be obsessed with Supergoop's sunscreen mousse! This super-hydrating, water-resistant formula smells great, thanks to a special blend of essential oils, and also absorbs easily. No wonder this delightfully light sunscreen has beauty editors at POPSUGAR and New York Magazine raving over it's easy application and amazing sun protection!