Recognizing Brian M. Kolevar for 20 Years at Coast Southwest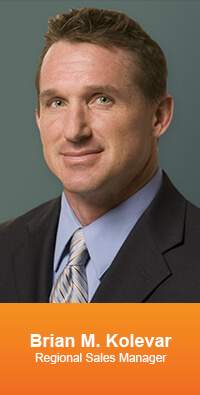 Today, it's increasingly rare for people to stay at one company for a decade, let alone twice that long. As of August 6th, though, Brian M. Kolevar can claim 20 years as a member of the Coast Southwest team, currently serving as a regional sales manager.
To mark the occasion, we asked Brian to reflect on his time with the company, and on what still drives his continuing commitment to our customers.
Do you recall what attracted you to Coast Southwest in the first place?
Brian: Honestly, I had no knowledge of Coast Southwest, which was called Coast Chemical at the time.  My rugby coach at the time (and still a good friend and customer) was a friend of the sales manager at Coast.  He was able to get me an interview and that's how it all started.
How do you feel about having been here for two decades?
Brian: I feel old! I actually can't believe it has been twenty years already but when I sit back and think of all the people I have met along the way and how much the company and the industry has changed, all for the better, it puts it in a better perspective.
Are there any particular things about Coast Southwest that have kept you on board for so long?
Brian: The people!  I don't think there is any way I would have lasted this long at a large multinational corporation where there isn't, in my opinion, as much emphasis on the importance of each individual employee.
Are there any personal or company highlights or milestones that really spring to mind when you think about your 20 years here?
Brian: Winning the Chapter Merit Award in 2014 was pretty cool, but honestly I think I am most proud of the fact that I have had the loyalty and dedication to stay with one company this long.  It is a two way street of course and I appreciate all the opportunities that Joe and everyone else at Coast Southwest have given me.
Oh, and striking out twice in one game for the Coast softball team may have been one of the lowlights.
What can you say about how you see the future for Coast Southwest?
Brian: The way Coast has grown and adapted to the changing market in the last twenty years gives me nothing but the utmost confidence that we will continue to grow exponentially and do so with pride and integrity.