Key West Joins Hawaii in Sunscreen Ban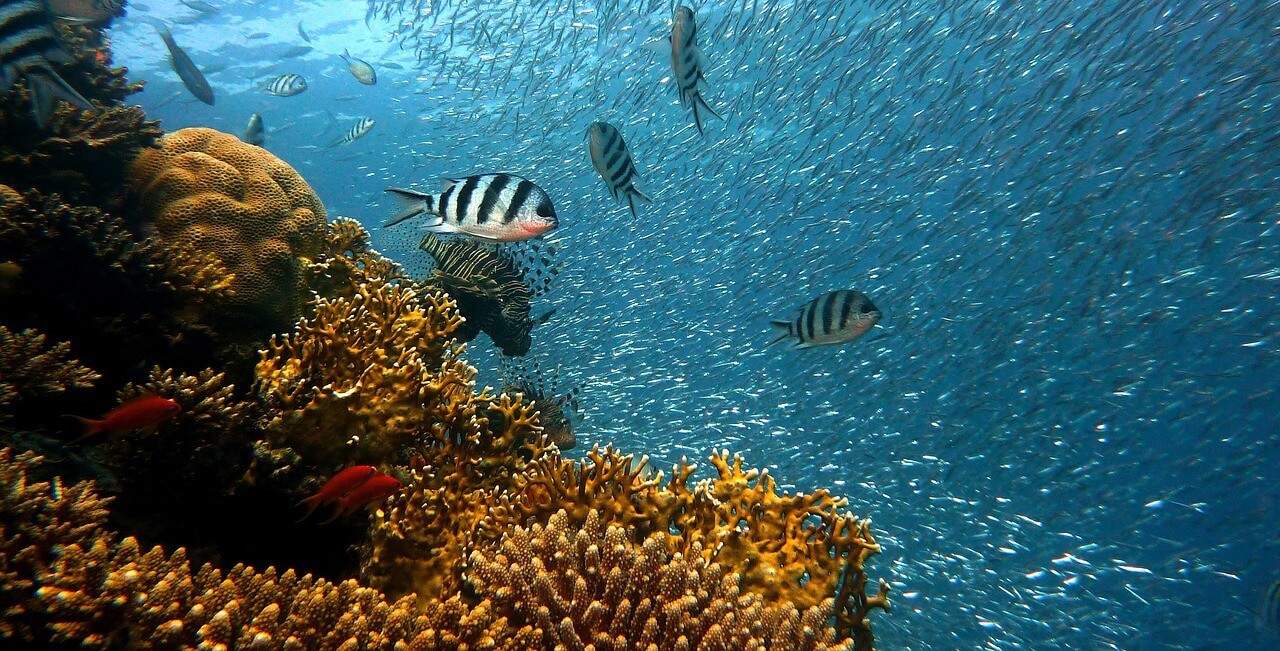 T
he city of Key West, Florida has joined Hawaii by passing a landmark bill that bans the sale of sunscreens containing
oxybenzone and octinoxate within city limits. Every year between 4,000 and 6,000 tons of sunscreen washes off of sunbathers and into reef areas, and many are concerned about the negative effects of these two common chemicals on the Florida Reef.
"We have one reef, and we have to do one small thing to protect that," said Key West Mayor Teri Johnston about the ban. "It's our obligation."
The Florida Reef is the only living coral barrier reef in the continental United States. It is the third-largest coral barrier reef system in the world, following the Great Barrier Reef and Belize Barrier Reef, and lies a few miles seaward of the Florida Keys.  
Supported by public opinion
On Tuesday, February 5, 2019, the Key West City Commission passed the sunscreen ban bill by a 6-1 vote, after an hour of public speakers offering their opinions on the ban.
The lone dissenter to the bill was City Commissioner Greg Davila who said, "We're not giving residents the freedom to choose what sunscreens they want to use," according to the Miami Herald.
However, the bill had strong community and local support.
"Oxybenzone is an oil and it floats on the surface," Patrick Rice, chief science and research officer at Florida Keys Community College, told the Miami Herald. "These items should be banned as they have no place in our waters in the Florida Keys."
The aim of the ban?
Every year, almost 14,000 tons of sunscreen enter the world's coral reefs, according to the Archives of Environmental Contamination and Toxicology, and many are concerned that all of that washed-off sunscreen has negative environmental impacts on coral reefs.
Specifically, worry surrounds the effects of oxybenzone and octinoxate, two of the most common ingredients in SPF products. Several studies have shown these two chemicals cause cellular damage in coral reefs, kill developing coral, increase the rate of coral bleaching, and produce genetic damage to marine life.
On the heels of Hawaii
Hawaii made history last year by becoming the first state in the U.S. to ban the sale and distribution of over-the-counter sunscreens containing oxybenzone and octinoxate over similar concerns about environmental impact.
Key West now famously becomes the second city in the U.S. to pass a similar bill banning the sale of certain sunscreens.
"It's not really not an emotional issue; it's really just science," said toxicologist Joe DiNardo, who worked on the Hawaiian sunscreen ban, according to the Miami Herald. "It's hard to do something about global warming. We can do something about chemical pollution today and that's what the whole concept is about."
Key West now becomes the second city in the U.S. to ban the sale of certain sunscreens.
An uncertain opportunity for sunscreen brands
The new sunscreen ban will take effect January 2, 2021. This deadline gives manufacturers almost two years to either reformulate their SPF sunscreen products or to stop selling those products in Key West.
Some formulators are already offering sunscreens that claim to be safe for corals. Raw Elements, for example, partnered with Aqua-Aston Hospitality, a large chain of Hawaiian hotels, to hand out free bottles at check-in or at towel stations two years ago.
On the one hand, since Key West is a premier vacation destination for sunbathing visitors, and with increased consumer demand for green, eco-friendly products? Sunscreens formulated without oxybenzone and octinoxate can offer a prime opportunity for formulators to create "reef-friendly" sun protection products that can leverage eco-sentiments.
But even as Key West becomes the next sun-lovers' destination to ban the sale of sunscreens containing oxybenzone and octinoxate, the implications for future formulations of SPF products are still open for debate. Will more states follow in banning the sale of certain sunscreens – or will Key West and Hawaii stand alone?