How Olive Oil is Vital to These Trending Skincare Products
S
pring is here and so is the warmer weather! After months of battling dry, itchy, skin
experts
,
beauty insiders
, and
consumers
alike all agree it's time to repair and rejuvenate the largest organ on the body – with the
nourishing powers of olive oil.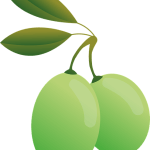 Olive oil, which deeply penetrates the skin surface, provides the ultimate in moisture and creates the soft, smooth, and seriously supple skin springtime dictates. With so many benefits, it's no wonder olive oil-based skincare products are garnering rave reviews and flying off the shelves.
Check out these seven skin-nurturing products whose formulators have harnessed the power of olive oil to give users the silkiest skin ever this season.
It's official, bar soaps are making a comeback! And this Pure Olive Oil bar delivers the moisturizing magic, via an incredible 86% olive oil formulation. The Kiss My Face brand is a perennial favorite for consumers seeking affordable natural skincare products, and this inexpensive soap fits the ticket, remaining both paraben and cruelty-free.
This olive oil-based cleansing oil and makeup remover is one of the most popular DHC products (with over 400 5-star reviews!), and it's easy to see why. Consumers love this product for moisturizing while also eliminating excess oil, dirt, and makeup – even the last vestiges of notoriously tricky-to-remove waterproof mascara. The secret behind this beloved cleansing oil? Olive oil, of course!
Olive oil-based skincare products are getting rave reviews and flying off the shelves.
Olive oil and quinoa extracts team up in this ultra-rich daytime lotion to hydrate skin and lock in moisture all day long. Even better? The essential fatty acids and antioxidants, found naturally in olive oil, nourish skin while simultaneously defending against environmental pollutants. No wonder celebs like Katherine Heigl and influential skincare vloggers tout the iconic Repege brand as the ultimate solution for protecting and hydrating skin!
This affordable body lotion has legions of loyal fans – and can be found on the shelves at Walmart! Packed with big doses of moisturizing olive oil, this uber popular body lotion absorbs easily, delivering supple skin from head to toe. Plus, Palmer's Olive Oil Body Lotion is free of parabens, phthalates, mineral oil, gluten, sulfates, and dyes, making it the perfect addition to a naturally focused beauty and self care regime.
Lather up! This soap-free body wash, brimming with olive oil, nourishes skin every time you step into the shower. Even more exciting? This consumer favorite shower gel uses olive oil from olives that are hand-picked and cold pressed in the Cilento National Park in Italy. Molto bello!
This multipurpose, olive-oil based product is a double threat for both soothing irritation and creating nourished, supple skin. The luxurious Olive & Green Tea Bath, Body & Massage Oil can be poured into a relaxing hot bath, to moisturize the skin during a much-deserved soak, and rubbed into the face and body afterwards to lock in hydration.
Cetaphil has wooed consumers with innovative skincare products since 1947 and it's easy to see why. This cost-effective and results-driven night cream exploits the naturally nourishing powers of olive oil, along with the hydrating properties of hyaluronic acid, to seal in moisture and create a refreshed, revitalized complexion overnight. Sweet dreams, indeed!
Ingredients like Olivatis™ emulsifiers are thus incredibly useful and valuable to formulators given the job of re-formulating existing products or coming up with new ones to take advantage of consumer desire for natural, olive oil-based skincare items.
Olive oil's combination of antioxidants and natural acids that strengthen the skin's native barriers make it a potent means of giving skin the hydration it craves. And skincare consumers the products they demand.