Glycolic Acid Drives Sizzling Growth for the Keratolytic Agents Market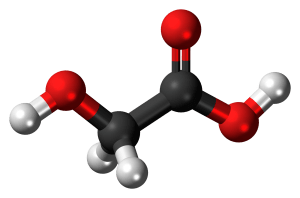 T
he global keratolytic agents market is set to see sizzling growth and "reap excessive revenues" over the next six years, according to
new market research
.
Several factors driving this intense market growth include the continued efficiency and efficacy of keratolytic agents to heal many common – and irritating – skincare issues, an increased awareness by consumers about the powers of keratolytic agents, and the sustained success and media spotlight on glycolic acid, one of the most potent keratolytic agents available to formulators.
High Efficacy, Better Results
Keratolytic agents are chemicals used to treat various dermatological conditions. They work by softening, dividing, and ultimately shedding off the tough outer layer of the damaged skin. They're typically used to aid in the healing and recovery of a variety of very skin conditions including acne, psoriasis, and calluses, amongst many more.
Glycolic acid is the keratolytic agent most frequently used to slough off dead or damaged skin cells, since it has unmatched capabilities to soften keratin, the key structural component of skin. Since keratolytic therapy is especially effective for treating skin conditions where exfoliation and driving new, healthy skin cells to the top of the epidermis are critical for success, it's no surprise that the current consumer clamoring for more glycolic acid based skincare products is also driving the overall keratolytic agent market growth.
Widespread Consumer Awareness
Experts also agree the projected growth of the keratolytic agents market is linked to a growing consumer awareness about the benefits of keratolytic agents for improving their skin health and appearance – and a desire to incorporate those ingredients into more of their skincare products.
More specifically, the consumer awareness about the benefits of the keratolytic agent glycolic acid has simply exploded in recent years, with glycolic acid based skincare products being referred to as "the wonder ingredient" and "the holy grail for exfoliation" by dermatologists, happy consumers, and beauty industry professionals alike.
"Glycolic acid changed my life…The major advantage of glycolic acid is that it does more than treat breakouts. The ingredient can also tackle hyperpigmentation, dullness, and signs of skin aging, such as lines and wrinkles, without breaking a sweat." – Deanna Pai, "Everything You Need to Know About Glycolic Acid, Explained" Glamour.com
The recent onslaught of educational articles about super-charged keratolytic agent glycolic acid on influential websites like SELF, Marie Claire, and MyDomaine has no doubt made consumers more aware than ever before about the acid's multifunctional capabilities – and helped spur the projected market growth for the keratolytic agents market.
With exciting projections ahead for the global keratolytic agents market for the next six years, formulators can tap into the desires of educated, savvy consumers by offering innovative products using the powers of keratolytic agents like multifunctional glycolic acid.