What Does Generation Z Want From Cosmetics Products?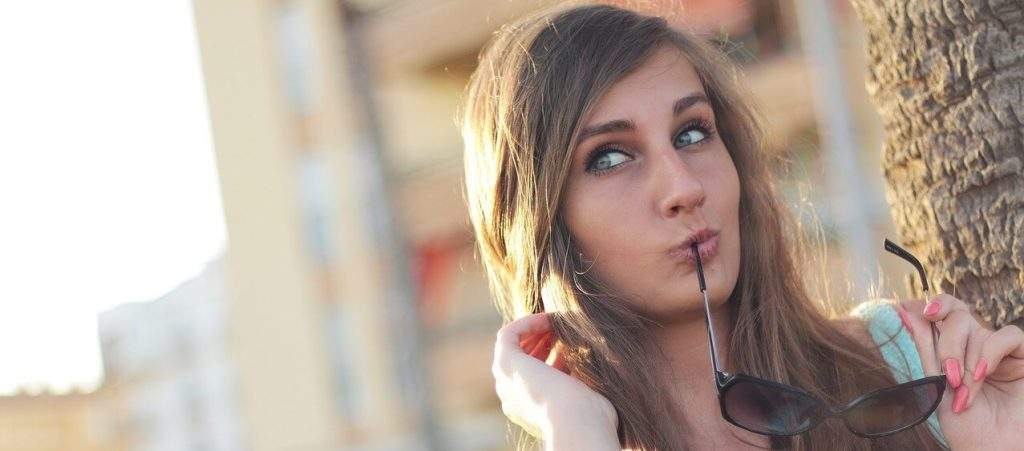 G
eneration Z, or those born between 1996 and 2014, currently make up 24.3% percent of the U.S. population, according to
U.S. Census estimates
.
A
nd by 2020, this digitally native part of the population will have a whopping
$3 trillion in spending power.
Even more interesting? Generation Z already spends more on cosmetics than previous generations. In short, Gen Z is tuned in and ready to buy personal care items, cosmetics, and skin care…provided these products reflect their digitally native, environmentally friendly, thrifty, and highly diverse tastes, preferences, and lifestyles.
Here are the five key definitive traits of Gen Z that will shape the future of the personal care industry in the next twenty years:
Digitally native and always connected
Generation Z is the most connected, wired generation yet – these are kids who have literally grown up with omnipresent smartphones, free Wi-Fi everywhere, and social media platforms. In fact, it's estimated that Gen Z teenagers (ages 13-18) use an average of nine hours of entertainment media every day and Gen Z tweens (ages 8-12) use an average of six hours a day by Common Sense Media.
Additionally, 92% of Gen Z'ers go online every single day.
This constant digital connection has greatly influenced Gen Z's personal care buying habits, with online purchasing preferred above all else, and Amazon selected the top choice website for purchasing skin care, personal care, hair care, and makeup.
"Unsurprisingly, online beat out department stores and legacy formats when it comes to the preferred shopping destination," according to new research on Gen Z from Piper Jaffray.
It's also important to note that Instagram and Snapchat are the preferred Gen Z social media, while Gen Z participation dropping off from Facebook and Twitter.
For formulators, this means one big focus: creating personal care items that are social media-friendly in branding and mission will be absolutely vital to capturing this generation's 8-second attention span.
Gen Z's focus on penny pinching will make multifunctional ingredients and products of extra-special interest.
Just like Millennials, Generation Z is marked by a passion for issues of social justice, as a result of growing up in the shadows of 9/11, the recession, and other hometown hardships and international crises. However, in a twist from their predecessors, Generation Z is perceived as more realistic than idealistic.
But, even though Gen Z has a relentless focus on realism, Gen Z teens and tweens are still widely concerned with issues of "justice issues concerning poverty, human trafficking, refugees, racism, and more."
And one of biggest justice issues for Generation Z? The environment, climate change, and related issues like "pollution, clean water, animal rights and land conservation."
This passion for the environment helps explain Gen Z's preference for green, natural claims, organic, vegan, and other eco-friendly personal care products. According to GCI Magazine, Gen Z and Millennials "buy natural and organic beauty and personal care the most, with 78% saying they do so some of the time, compared to 76% of Generation X and 69% of baby boomers."
Additionally, this Gen Z concern for the environment also illuminates why the number one cosmetic brand for participants in Pippa Jaffray's Gen Z study was Tarte Cosmetics. Tarte Cosmetics is a brand of skin care, makeup, and beauty products created with "high performance naturals" that are cruelty-free and eco-friendly.
Want to tap into Gen Z's passion for the environment? A focus on green and eco-friendly personal care, makeup, and cosmetic claims is just the ticket.
Generation Z is the most racially diverse segment yet of the American population. The U.S. Census finds that currently half of kids under five years of age in the U.S. are ethnic minorities and that Generation Z is more likely than the previous generation to marry a person from another ethnic group.
As the most diverse part of the U.S. population yet, Gen Zers not only desire beauty products and brands that are widely representative and inclusive, they also need these products to meet their ethnically varied needs.
In addition to being the most diverse generation yet, Generation Z is also "extremely open-minded and fluid in the way they think about gender and sexuality." In fact, a study of 12 to 19-year-olds discovered " 82 percent agree that gender does not define a person as it used to do."
This more accepting and open attitude toward gender has clear implications for Gen Z's perceptions and purchasing of personal care products. Generation Z will be more likely than other population segments to purchase "gender-free" or "gender-neutral" personal care products, driving the current boom in non-binary purchasing across all segments. Not just in the U.S., but in markets worldwide.
Generation Z, the most connected, diverse, and progressive generation yet, is already shaking up the personal care marketplace.  How can formulators and product planners get ready for this "wild card" generation?  By equipping their brands with an array of personal care products that focus on Instagrammability, green claims, and inclusivity above all else.