Exploring The "Circular Beauty" Trend

W
elcome to circular beauty, the latest "
planet-friendly beauty trend
" that "
Will Save Your Skin & The Planet Simultaneously
" by turning food waste into new, must-have cosmetic products like body scrubs, facial cleansers, masks, and serums.
What's behind this new beauty trend? Circular beauty taps into three timely key claims: sustainability, reduced environmental impact, and the affinity skincare and beauty product consumers have for natural ingredients.
Trash to treasure
Designed to tackle the growing concern about global food waste, circular beauty products extend the life cycle of natural resources for as long as possible with a reusable approach.
By taking products traditionally seen as waste, like used coffee grinds from cafes, excess flower petals from wedding florists, or avocado pits from a guacamole manufacturer, circular beauty products repurpose these "waste" ingredients into new beauty products.
A sustainable approach
A huge driver behind the circular beauty boom is the continued consumer concern about the sustainability and environmental impact of their cosmetic and personal care purchases. By focusing on re-invigorating food by-products headed for the trash can, circular beauty offers up one of greenest, most sustainable avenues for consumers to purchase environmentally friendly personal care products.
"I'm hoping to spark a conversation about what 'waste' is, its inherent value and potential for another use," said Monty Ashley-Craig, the founder of circular beauty company MontaMonta, in an interview with Refinery29. "I think it's important to remember that 'waste' is a relatively new phenomenon that has only developed over the past 100-200 years….It is (circular beauty) about trying your hardest to play your part."
So for consumers seeking out claims like sustainable and eco-friendly, circular beauty products deliver on all fronts.
"'Waste' is a relatively new phenomenon that has only developed over the past 100-200 years"
Monty Ashley-Craig
Founder, Monta-Monta
Tackling the issue of food waste
Another driver behind the circular beauty movement is growing consumer concern (an especially hot button topic for Millennials and women, according to Insight Grocery Business) about food waste. And data suggests there's good reason for the recently sounded alarm.
"U.S. consumers, businesses and farms spend nearly $220 billion on food that goes uneaten, according to Food Business News. Of the 63 million tons of food wasted annually, 16 percent occurs at farms, 2 percent at manufacturers, 40 percent at consumer-facing businesses and 43 percent in consumer homes. Food waste accounts for 21 percent of all freshwater used in the U.S. and occupies 21 percent of landfill volume,' according to FoodNewsFeed's "Americans Care About Food Waste and Sustainability."
By using food ingredients originally headed for the trash can, circular beauty brands reduce overall food waste in communities – and create a beneficial new product for the eco-friendly shopper. Plus, circular beauty products give consumers an opportunity to "vote with their pocketbook" and spend money on products and brands that align with their moral and ethical values.
For environmentally concerned consumers and formulators, circular beauty products are a unique win-win solution for tackling the global food waste issue.
Natural goodness
Finally, circular beauty is on the rise because these products tap into the ever-present consumer desire for natural ingredients that deliver powerful results. By focusing on using food waste items for cosmetic products, circular beauty celebrates the natural powers of fruits, vegetables, minerals, and vitamins to soothe and improve the skin, hair, and nails.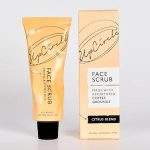 A few examples of popular circular beauty lines harnessing the power of natural ingredients include:
A "circular" future opportunity for formulators?
By ticking off three key boxes for eco-concerned consumers – green, natural, and sustainable – circular beauty products offer them a way to improve their personal care routines – and, in their minds, the planet – with their next cosmetic purchase. For formulators, it's a chance to play to those preferences by including ingredients that meet those criteria.