Diverse Consumers Demand Olive Oil Haircare Products
Olive oil is one of the best natural claims ingredients to add moisture, hydration, and health to hair.
Even better? The naturally moisturizing qualities of olive oil make it an especially helpful ingredient in hair care products designed to suit the diverse range of needs and wants for a diverse range of consumers.
Check out these 9 trending olive-oil based hair care products that have consumers across all demographics flipping for the richly nourishing moisture of olive oil: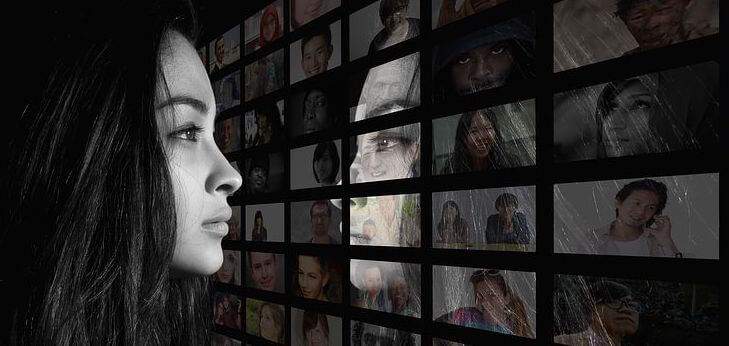 QHEMET Biologics, Amla & Olive Heavy Cream – This eco-friendly hair care line, inspired by the African, Mediterranean, and Ayurvedic traditions, created a consumer favorite with their Heavy Cream. Relying on a combination of ultra-hydrating olive oil and castor oil to bring the shine, the fatty acids in this olive-oil based hair cream help to moisturize tightly coiled curls, nourish the scalp, and promote stronger individual hair strands.
Organic Root Stimulator, Olive Oil Moisturizing Hair Lotion – A truly unique hair conditioning formulation, this lightweight hair lotion is designed for use before braiding and hot styling tools. Thanks to the ability of olive oil to deeply permeate individual hair strands, this olive-oil infused hair lotion helps impart intense moisture that keeps hair shiny over the long haul.
Korres, Pure Greek Olive Oil Nourishing Hair Duo – This shampoo and conditioner combo both harness the super-moisturizing powers of all natural Greek olive oil to add softness to dry and damaged hair. The olive-oil enriched formulations also help to reduce frizziness and smooth split ends, thanks to the plethora of fatty acids found naturally within olive oil. For consumers concerned about halting future hair breakage, there's simply no better ingredient to use than an olive oil infused conditioner and shampoo.
Elasta QP, Olive Oil & Mango Butter Hair Moisturizer – The substantial quantities of olive oil in this hair moisturizer help protect hair before styling – and long after. First, the hefty amounts of olive oil help seal in the natural hydration of the hair shaft before styling. Then, the vitamin A, vitamin E, and antioxidants found naturally in olive oil work overtime to protect the keratin in hair strands, once the blow dryer or curling iron is long gone.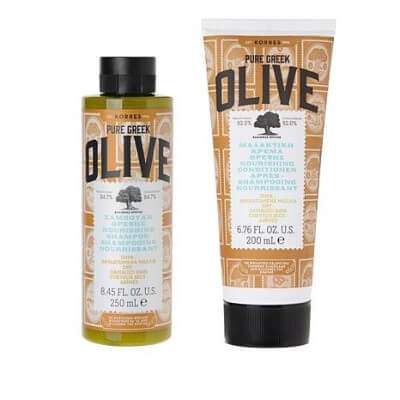 TGIN, Honey Miracle Hair Mask With Raw Honey + Olive Oil Deep Conditioner – This deep conditioning mask, found in the aisles of Gen Z'ers favorite cosmetic destination, Target, uses robust amounts of olive oil to deeply moisturize dry hair. Olive oil is a superior ingredient for providing hydration to the hair, as a result of olive oil's unique ability to seal the hair cuticle, or the outermost part of the hair shaft, shut.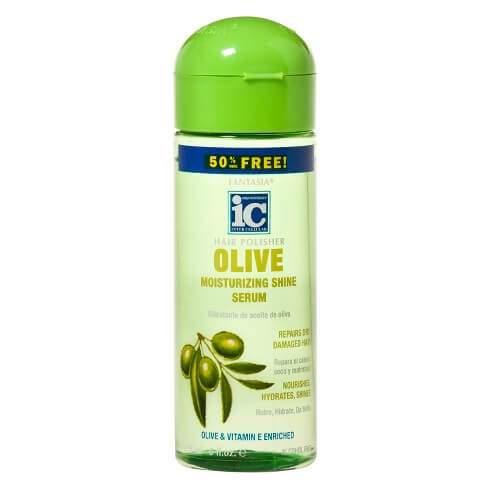 tcb Naturals, Hair & Scalp Conditioner with Conditioning Olive Oil – Created for consumers with natural hair (hair not treated or altered by chemical straighteners, relaxers, and texturizers), this thick, waxy balm is rubbed into the scalp and hair before styling. And, thanks to the naturally anti-inflammatory properties of olive oil, this is balm is also excellent for promoting the overall health of the scalp –  and preventing dandruff.
Fantasia, IC Hair Polisher with Olive Oil Moisturizing Shine Serum – Finally, a hair product that really takes the frizz out! With a featherweight texture, this non-greasy, non-sticky serum helps smooth down hair with the shine-inducing capabilities of olive oil. Olive oil's weight helps to create an excellent barrier and shield for dry hair against the elements, and also works to prevent flyaways in dry or humid climates.
Kiehl's, Olive Fruit Oil Strengthening and Hydrating Hair Oil-In-Cream – This innovative product from perennially popular green behemoth Kiehl's uses the hydrating powers of olive oil to deeply condition wet hair. Because olive oil is packed with intensely nourishing squalene and mega-rich fatty acids, it's truly perfect ingredient addition to similar deep conditioning, no-rinse formulas.
Palmer's, Olive Oil Hair Milk – Formulated without sulfates, mineral oil, gluten, or dyes, this almost weightless conditioner uses the penetrative power of olive oil to infuse hair strands with moisture and create softer, shinier locks. The spotlight focus on olive oil's naturally moisturizing properties in this hair milk make it an affordable, eco-friendly product that can appeal to green and budget-conscious consumers.